Tangled cables can become a real pain. Everyone has dealt with tangled cables before, whether in a personal or professional environment. Cable organizers available on the market today seem to only offer permanent solutions, such as hiding cables or permanently fixing them to a surface.
Encablist takes a more practical and versatile approach to cable management. Check it out!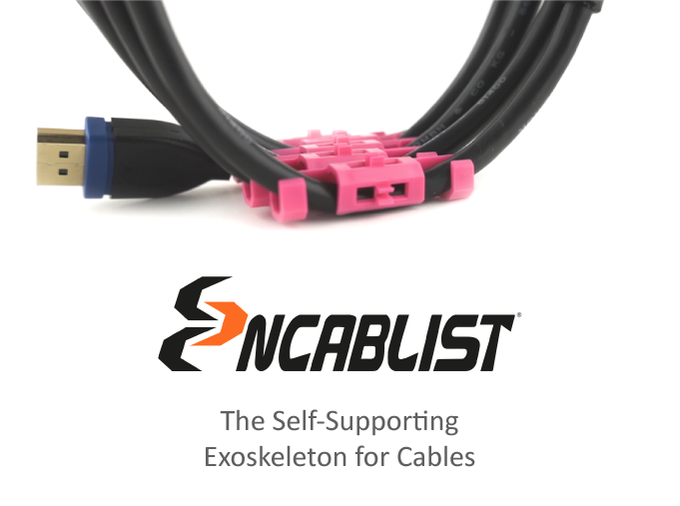 Encablist is a revolutionary breakthrough when it comes to organizing cables. This nifty, little, durable, recyclable plastic device is a universal exoskeleton that is capable of combining endlessly with itself to sort, personalize and neaten up cables and so much more. Encablist is almost like Lego for cables.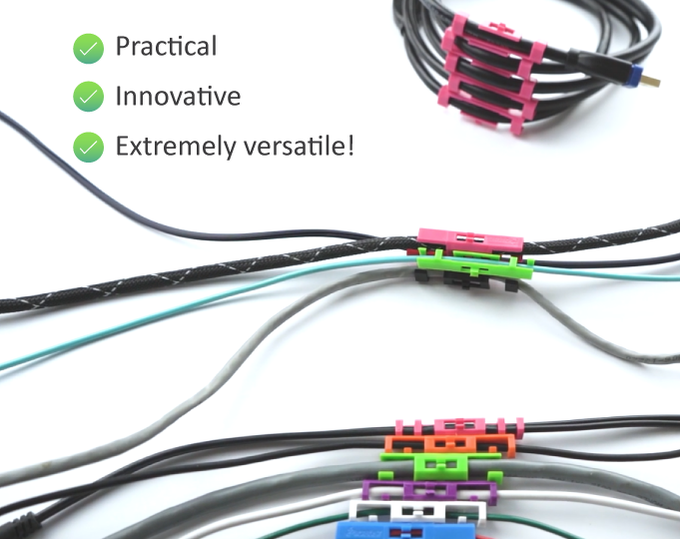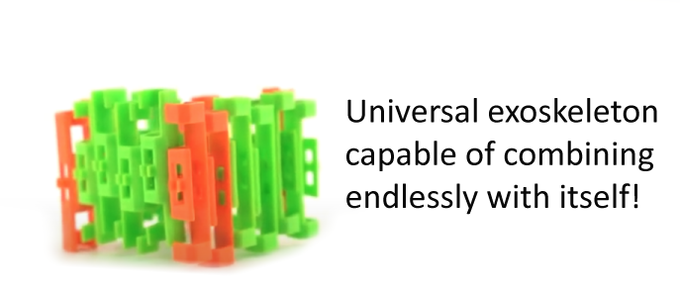 Encablist allows you to unleash your imagination and find practical and different solutions to manage your cables with simplicity and fun.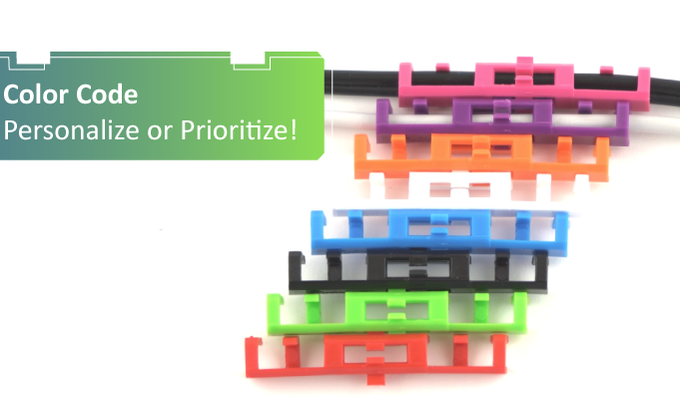 Match cable colors with the same Encablist color if you are a perfectionist.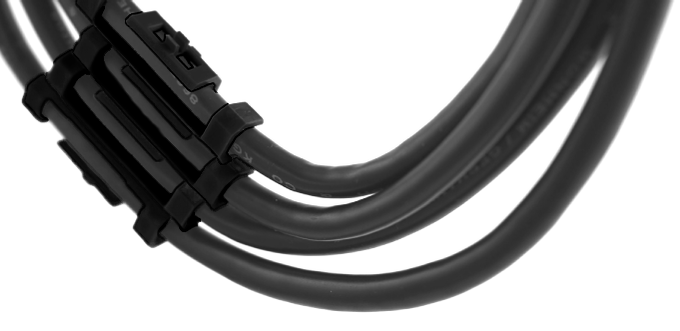 Keep cables organized with your favorite color.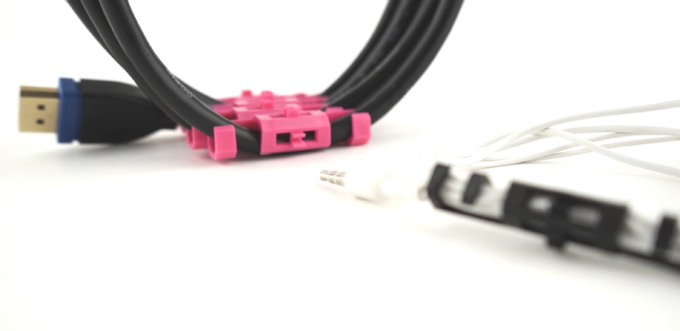 Or use different colors to keep track of cables when working on electrical systems such as IT, server, or security installations. The possibilities are endless.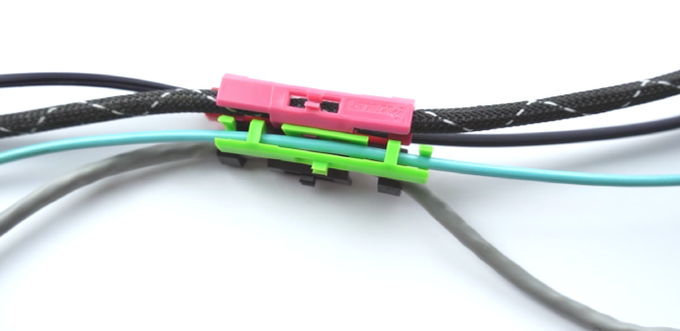 Until today such a versatile cable organizer didn't exist and now it does. And it's called Encablist!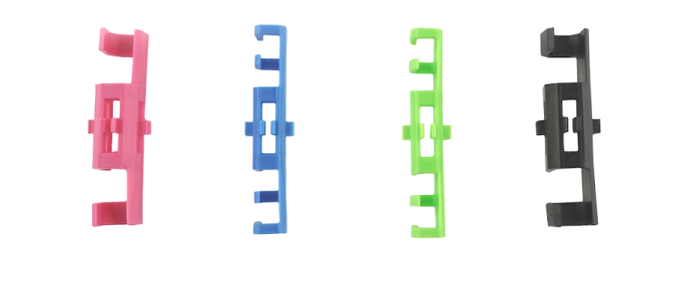 We offer a wide variety of different colors that make sorting and identifying your cables effortless: orange, blue, black, red, white, pink, green, and purple. And if you prefer other colors let us know in the comments and we will make it happen!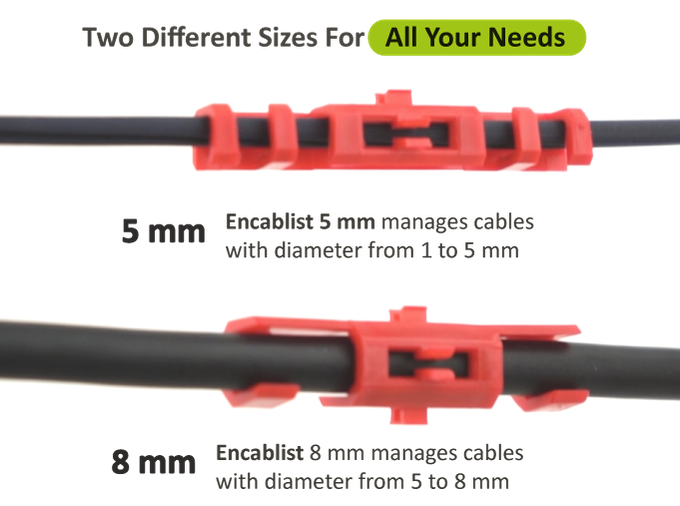 Encablist exoskeletons come in two sizes that are compatible with almost all electrical cables on the market.
Connect Encablist Endlessly
Nothing is easier to USE!
1. Bend cable & clip-on
2. Snap together
3. Twist apart
You could make a mile-long line of Encablist if you wanted to! Encablist is not abrasive to the cable at all and you can freely slide it back and forth with little effort.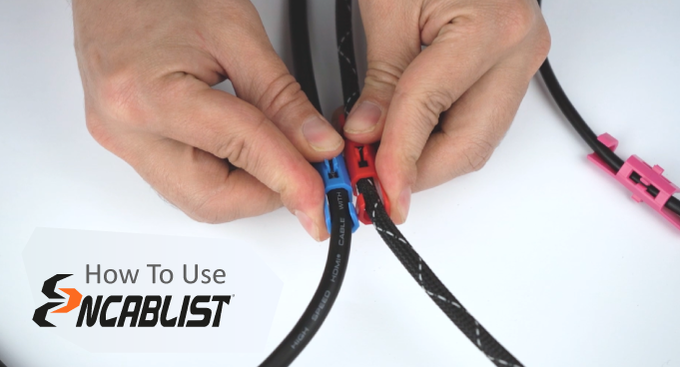 1. Take the cable and bend it into a "U" shape.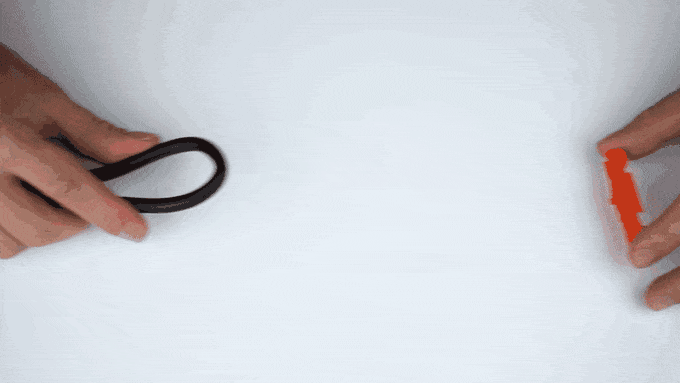 Encablist becomes an integral part of the cable itself. No adhesives, tools, or solid surfaces are required to use them.
2. Simply clip them onto each other, also size 1-5 mm with 5-8 mm.
Line up the male section of one Encablist to the female section of another. Clip it in and you're done!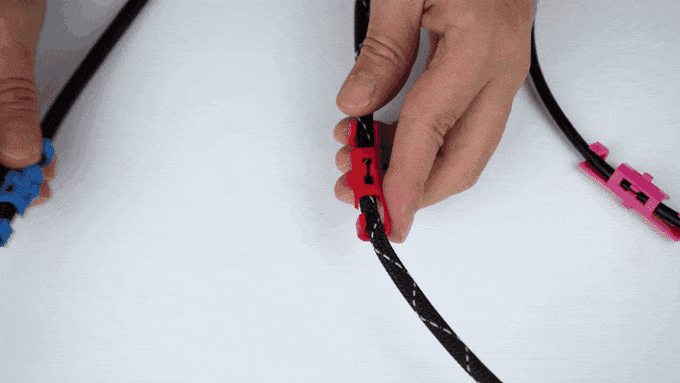 3. To detach, simply hold both and twist slightly, and pull them apart.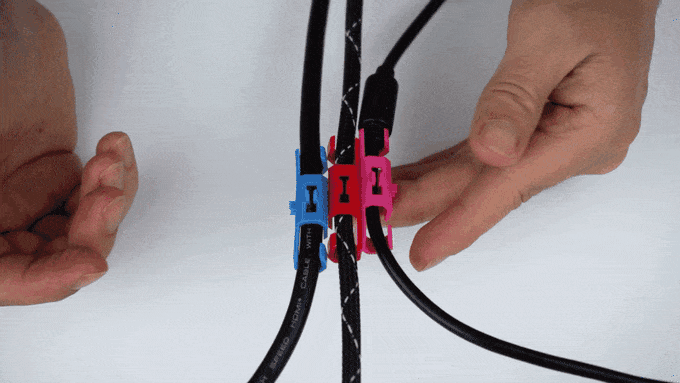 You can also shorten a cable by looping it a few times and hold it together with the same Encablist. Once the first passage of the cable is done, you can pass the cable twice or more in the same Encablist.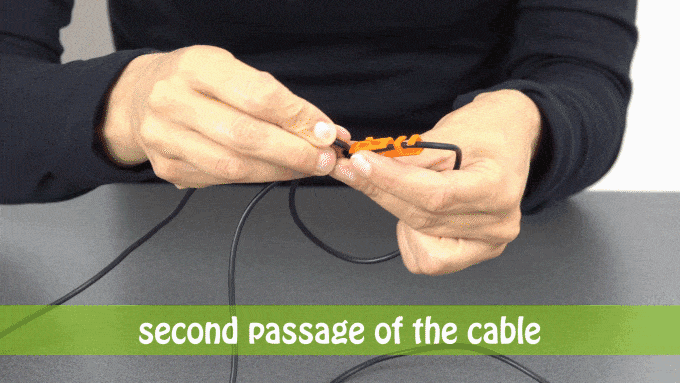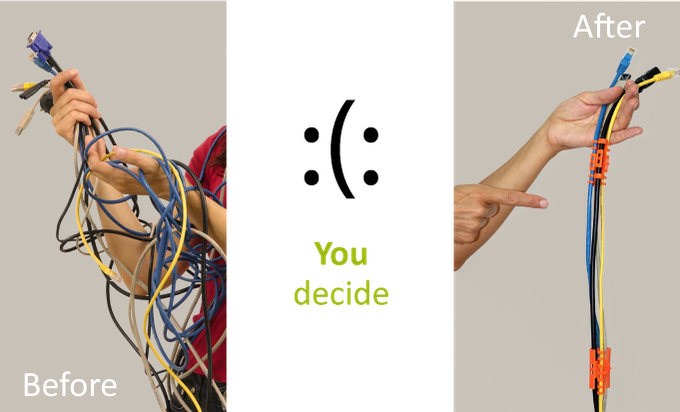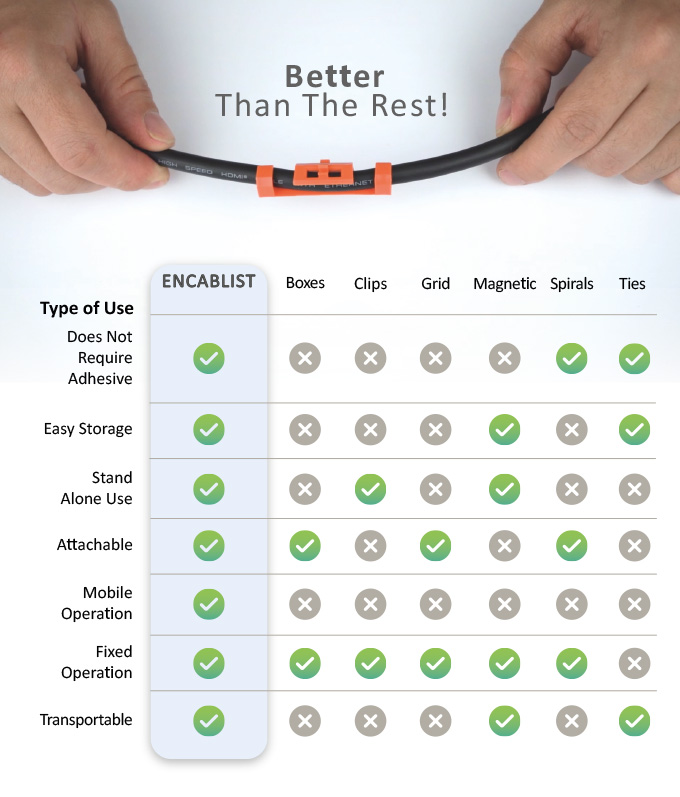 Use it for more than just cables
Encablist is the perfect partner for flexible cables. However, you can use our innovative lightweight exoskeletons for much more than just electrical cables.
For example, you can keep ropes, strings and all your household appliances organized, as well as lamps, stereo, computer, server, printers, TV, earphones and battery charger.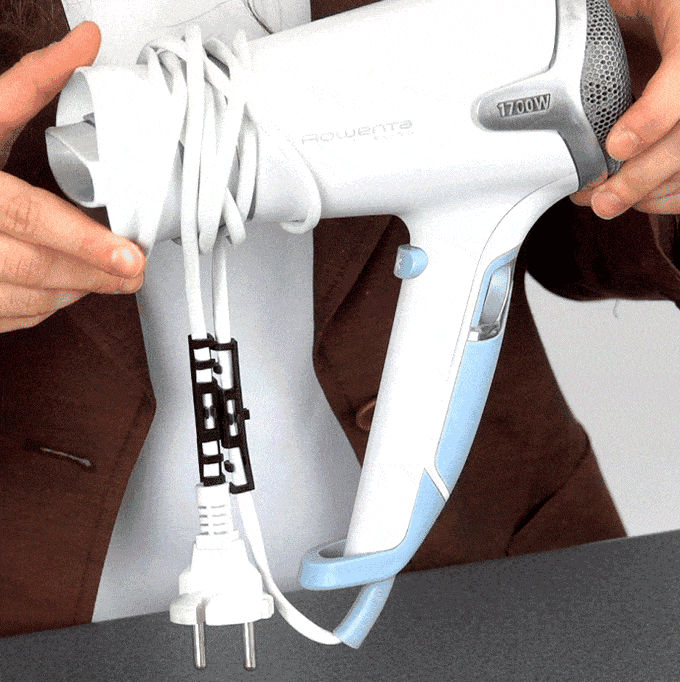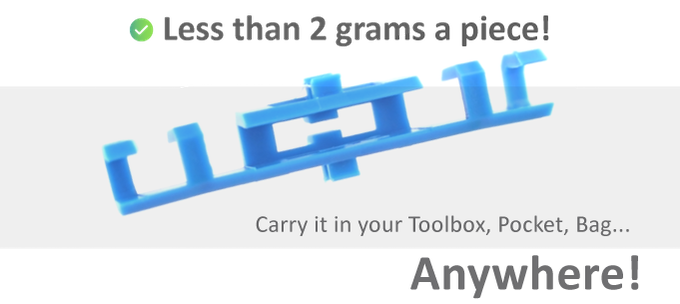 A Worldwide Patent Design!
Encablist is protected by industrial design model and by an international patent in most countries.
Encablist is a registered trademark.

---

ENCABLIST USA CORP.
1225 North Loop West, Suite 450 | Houston | TX 77008 | USA
[email protected] | www.encablist.com